Choose Beer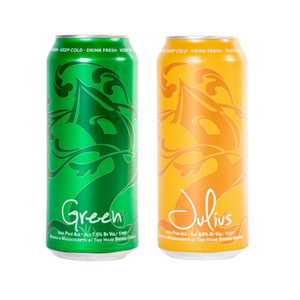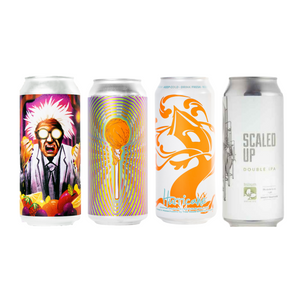 New England's Best Craft IPA
Our team of beer mules are always on the road finding and sourcing Greater New England's best craft IPA's.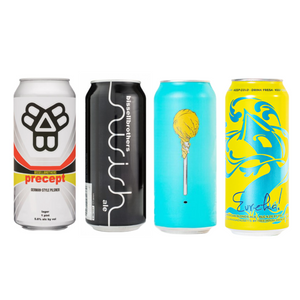 Light Side- New England Ale and Pilsner
A mix of the best NEIPA with some top shelf Lagers, Pilsners and Ales from New England's best breweries.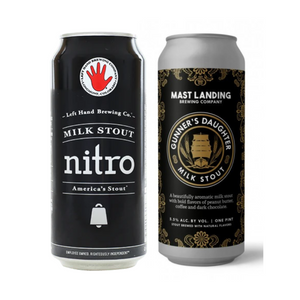 Dark Side- New England Stouts
All highly-rated 16oz offerings from New England best craft breweries. A nice mix of  Stouts, Dark Ales and Porters.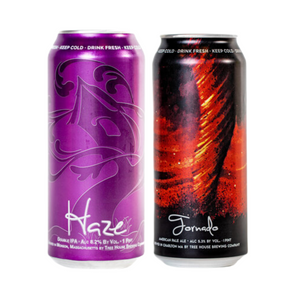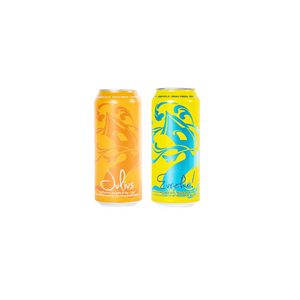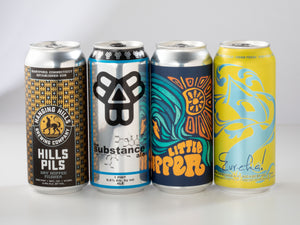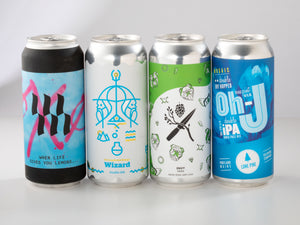 New England IPA and Ale Mix
A great sample of the best New England IPAs and Light Side Ales/Pilsner. A Starter and a Closer.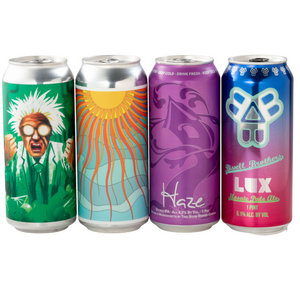 Fruit-Infused New England IPAs
These are rotational but we'll send out the best of what's available. Mostly double IPAs with mango, pineapple, coconut or guava.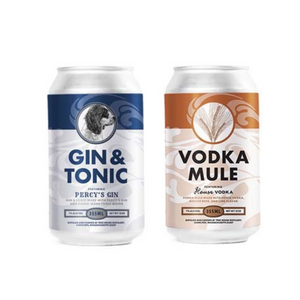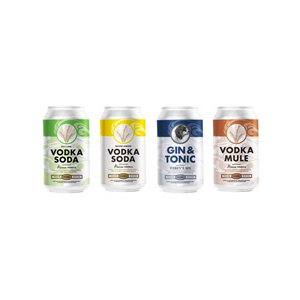 Mixed Cocktail Drinks
In our opinion, these are the best mixed drinks on the market. Sometimes it's nice to switch it up. 12 oz servings
Choose Food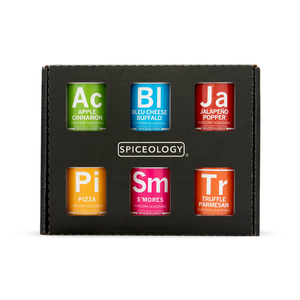 Spiceology Popcorn Seasoning Gift Set
The 6 unique Spiceology popcorn blends will bring a whole new level of excitement and tastiness to popcorn. They are meant to spice up everything so don't stop at popcorn! Sprinkle on your avocado toast, utilize the savory blends to enhance mac & cheese, or add some deliciousness to pizza and even drinks. Don't keep this pack all to yourself though! It makes an ideal gift for the movie enthusiast, college kid, or flavor craver in your crew.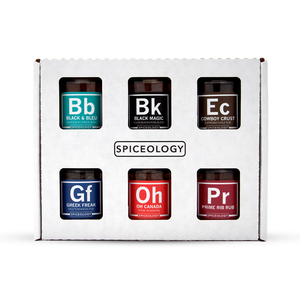 Spiceology Steak Lovers Seasoning Gift Set
Steakatarians, rejoice! There's finally a variety pack designed just for you. We've picked the best of the best of our rubs to top your favorite piece of meat. Rub it on or make a spiced butter to melt on the perfect steak. Our suggestion? Hold a steak tasting, try them all our and see which is your family's favorite. Need some culinary inspiration? Check out Spiceology's Recipes. WHAT'S IN THE BOX Black & Bleu Rub - 1 OZ Black Magic Cajun Rub - 1 OZ Cowboy Crust Espresso Chile Rub- 1 OZ Greek
Made in United States of America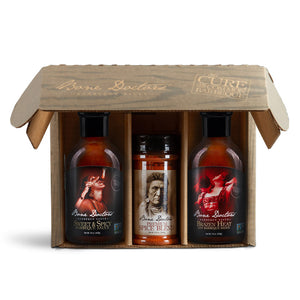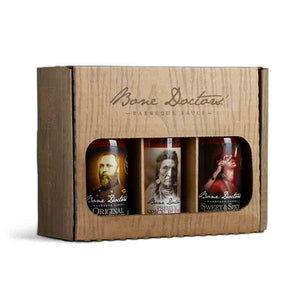 Bone Doctors Craft BBQ Sauce Collection
We tried a bunch of BBQ sauces, and Bone Doctors was straight up the best. They're pretty new but making big waves. This is a gift set of 3 of their best flavors.  If they like BBQ, they will love Bone Doctor's sauces. 
One bottle of Original BBQ Sauce, Spice Blend and Sweet & Spicy.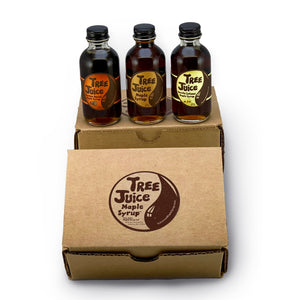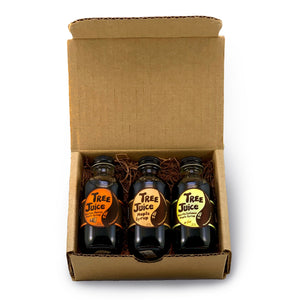 Tree Juice Craft Maple Syrup
Tree Juice Maple Syrup™ is made in the Drybrook Valley of the Catskills Mountains in New York, the Fairbairn family have owned and operated this 100+ acre farm since the 1930's. In 2012, Jake, Ryan, Greg and Rae resurrected the family's sugar shack, and began making Tree Juice Maple Syrup™. Around 7000 maple trees on the farm's rolling hills are tapped each year. Miles of tubing gravity, feed the sap to the sugar house where a traditional wood-fired evaporator turns the sap into sweet stuff.
1 x 100% Pure Maple Syrup.
1 x Bourbon Barrel Aged Maple Syrup.
1 x Vanilla Infused Maple Syrup.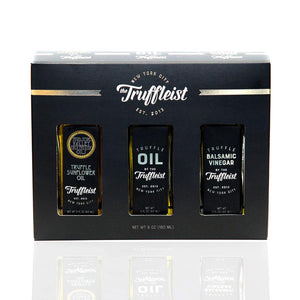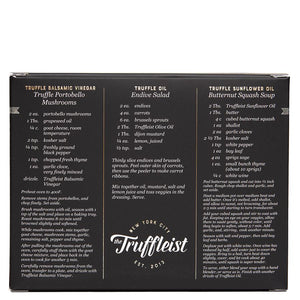 The Truffleist Truffle Oil Kit
Trio Gift set with Truffle Sunflower Oil, Truffle Oil, and Truffle Balsamic Vinegar all in 2 fl oz bottles.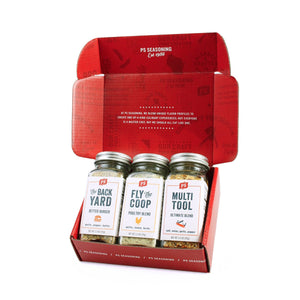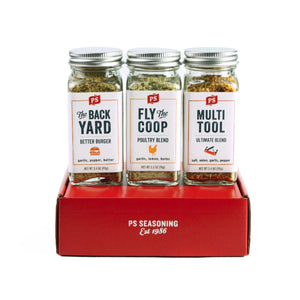 Grillfather BBQ Gift Box
Monday, Tuesday, Wednesday, Friday, Thursday, Sunday, Saturday. No matter the day, the Grillfather is always firing up the coals. He knows that BBQ is a dish best served warm, with grill marks. Our trilogy begins with The Backyard, a salt and pepper blend with buttery goodness that'll make a burger they can't refuse.
Gift set includes:
The Backyard Better Burger
Fly the Coop Poultry Blend
Multi-Tool Ultimate Blend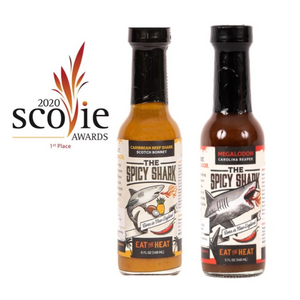 Spicy Shark Award Winning Hot Sauce (2 Bottles)
Spicy Shark 2020 Scovie Hot Sauce Award Winner. 
1 5 oz bottle of Megalodon and 1 5 oz bottle of Caribbean Reef Shark

The Megalodon was imposing enough to give dinosaurs nightmares in its day.  This 5 Alarm sauce has a sweet cherry start with the blazing finish of the Carolina Reaper Pepper.
Our Caribbean Reef Shark Sauce is a 1st place winner in the 2020 Scovie Awards.
Caribbean Reef Sharks enjoy tropical waters, where we were inspired to make a lush sauce with coconut milk, pineapple, and the native Caribbean Scotch Bonnet pepper.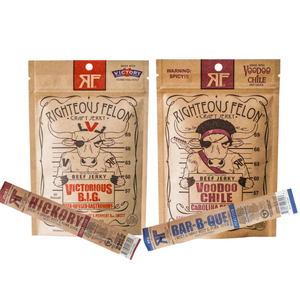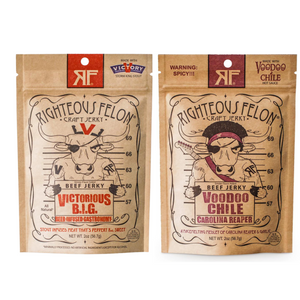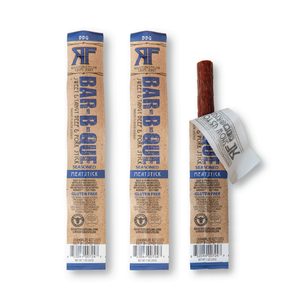 Righteous Felon Craft Jerky (2 Bags + 2 Sticks)
The Best Jerky You've Ever Had. 
1 2oz bag of Righteous Felon Victorious BIG beer-infused craft Jerky and 1 2oz bag of Voodoo Chile Carolina Reaper jerky. 
 1 BBQ Meat Stick
1 Hickory Meat Stick
Welcome to the Beer Infused Gastronomy project, a collaboration with Victory Brewing Company, one of the country's premier craft breweries. The richness of Victory wort* and the dark, espresso-like roasted notes of their Storm King Imperial Stout combine to make a savory beef jerky that's finished with a burst of black pepper, and whose name sake pays homage to one of the best to ever do it. Size : 2 oz.
A righteous collaboration jerky with Voodoo Chile Hot Sauces, straight outta Leesburg, Virginia. This jerky features the world's hottest pepper, Carolina Reaper, which clocks in at ~2,000,000 Scoville Units - that's roughly six times as spicy as your everyday habanero pepper (!!). In addition to Carolina Reaper, we've added a hefty dose of toasted garlic and brown sugar to round out the flavor experience (and spare your body). Size : 2 oz.
The Fruit Basket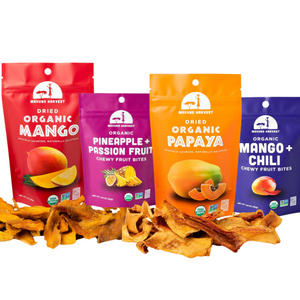 Mega Fruit Basket
Choose A Card
Happy St. Patrick's Day
$0.00
Gift For You Card
$0.00
Happy Birthday Card
$0.00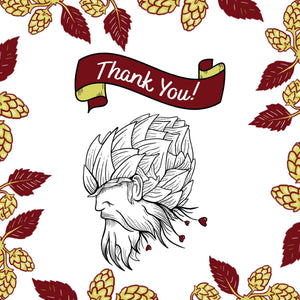 Thank You Card
$0.00
Congratulations Card
$0.00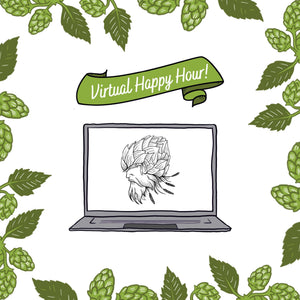 Virtual Happy Hour Card
$0.00
Get Well Soon Card
$0.00
Deepest Sympathy Card
$0.00